Appreciating Early Australian Jewellery: The History of Willis and Sons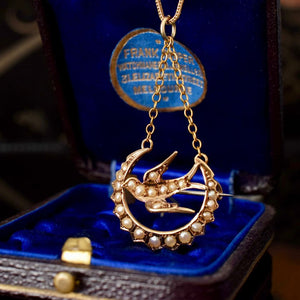 (Please note Antique Australian 15ct Gold Seed Pearl Pendant/Brooch By Willis and Sons has sold)


As passionate collectors of early Australian Jewellery, we have had the pleasure to offer incredible and certainly hard to find pieces from many notable early Australian jewellers.  Among our all-time favourite jewellers of this period is Willis and Sons, a partnership between two brothers who originally established their business in Melbourne in 1858.  The duo would go on to become renowned manufacturers and importers of gold jewellery in Australia. 


Wonderful Green Tourmaline 9ct Yellow Gold Combination Brooch / Pendant Willis and Sons circa 1910
(Available.  Please note chain is for display)

Recognised by their distinct hallmark, the 'Unicorn', Willis and Sons produced a large amount of gold jewellery for the middle class market during the height of the gold rush, with an ever increasing number of Australians able to afford such items.  Willis and Sons designed and produced a wide range of brooches, bracelets, and pendants, set with gemstone imitations, gold lockets, photo lockets and elaborate heart and shield shaped items.


Antique Australian 15ct Yellow Gold Seed Pearl Pendant/Brooch by Willis and Sons circa 1890
(Sold)
Australiana items were produced from the turn of century, with fobs, cuff links and brooches bearing the Australian coat of arms, or the map of Australia becoming especially popular. In addition, Willis and Sons produced souvenir jewellery such as boomerangs or wishbones, kangaroo, emu or kookaburra motifs were applied.


Antique 9ct Rose Gold 'Willis & Sons' Shield Pendant
(Available)

We can only imagine that when Richard & Thomas Willis first established their jewellery business they certainly could not have envisaged that some 50 years later their successors, Willis and Sons, would have become one of the leading manufacturers of gold jewellery in Australia.


Antique 15ct Gold 'Lily of the Valley' Brooch 'Willis & Sons' Circa 1895
(Sold)

By 1868, R. & T. Willis were listed in the Melbourne directory as manufacturing jewellers as well as importers.  In London, they were also recorded as V.J Manufacturing jewellers, the partnership being dissolved in 1874. By 1875, the firm was T. Willis and Co., under the control of Thomas and V.J. Willis.


Willis and Co. continued to trade as wholesaler jewellers and importers of watches, clocks, silver and electroplates wares. Additionally, the firm was listed as gold and silversmiths. Such listings of jewellery was made in their own workshops.


T.Willis and Co. were members of the M.J.A of Victoria, and in the 1890s used their mark of the 'Unicorn' in conjunction with the guarantee stamp of the Association. The Unicorn was derived from the Willis family crest.


The twentieth century marks of Willis and Sons Pty Ltd have been in use from 1904. By then their standard marks were 'Unicorns' a numeral expressing the gold standard plus the capital 'W'. The 'Unicorn' was also used with the abbreviation 'STG.SIL' to mark silverware.


For some 50 years after the closure of their manufactory, the company continued to trade as wholesaler jewellers, manufacturers, agents and importers. Arguably, their mantle as leading jewellery manufacturers in Australia was taken over in the 1930s by G. & E. Rodd.


If you are fortunate to own a piece by Willis and Sons or are just beginning your antique jewellery collection, these pieces are highly sought after, specialty items the world over.  We look back at the wonderful Willis and Sons pieces we have had the pleasure of offering including several pieces that are currently available in our Early Australian Jewellery Collection. 


We also would like to share a personal piece, this incredible Willis and Sons Bamboo Crossover Bangle.  We were fortunate to acquire this piece many decades ago now, before the popularity of early Australian jewellery began to surge!

This bangle is also engraved to the inside of the clasp with the date "25/12/10", either a Christmas present or perhaps someone was lucky to enjoy a birthday on Christmas day, imagine the stories this beauty could tell!


(Personal Collection Piece)
References
Australian Jewellers: Gold & Silversmiths Makers & Marks.
Cavill, Cocks & Grace